What a great day!
It's October AND it's "Taco Tuesday!"
October for me means all of this… ❤

And lots of soups, stews, chili, anything and just about everything you can put in a crockpot!
Since it is "Taco Tuesday" and October AND chilly outside I thought I'd share a very October, "Taco Tuesday" chili recipe with all of you!
TACO CHILI
courtesy of The Diary Of A Real Housewife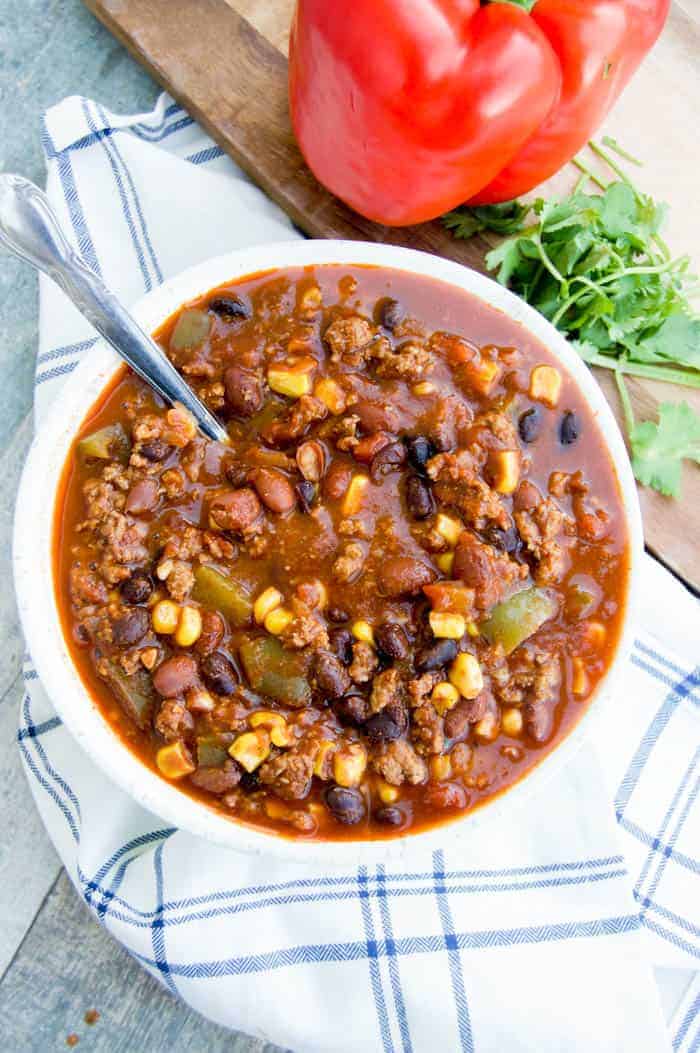 Taco chili is always a fall favorite at my house served up with a topping of sour cream and a big 'ol piece of cornbread!
Do any of you make taco chili?
Do you take part in "Taco Tuesday?"
What's your favorite taco meal?
I know. A ton of questions but… as always…
I'm a nosey bitch and all of you know that!

Aaannnd more questions!
So, what did everybody's weekend look like?
Anybody in the path of all of that rain and snow?
My friends in Montana got walloped of course and Miranda was sitting in her hot tub this morning enjoying the snow falling on her up in our mountains.
Down here in the valley we had wonderful rainy days.

Oh. One more question. Is anybody watching the 31 Nights of Halloween?
Do you have a favorite movie you like to watch around Halloween?
Okay. That was two questions…
My favorite is…

I love, love, love this movie and honestly I watch it year-round but it is the movie that kicks off the Halloween season for me.
This movie comes in a close second…

Okay. It's back to my creative bubble for me.
Happy October!

MIMI'S THOUGHT FOR THE DAY –

Be well.
❤ MiMi ❤